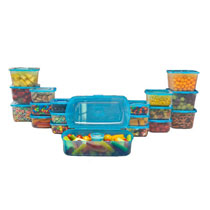 Mr. Lid are the food storage containers that ensures you'll never lose the lid again. That's because it has a patented design where the lid is attached to the container itself.
So now you won't have to dig around trying to find a lid you lost testing different lids until you find the ones that's the correct size for the container. With Mr Lid, the right lid is always there attached to the container.
The special attached lid design can only be found on the Mr. Lid storage containers. It is not available anywhere else on any other food containers.
Read more about this product >>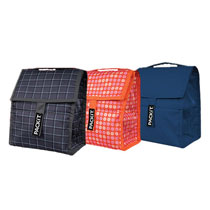 PackIt is a the portable and freezable lunch bag that keeps your food fresher longer. It is like having your own go anywhere mini-fridge.
The revolutionary 360 degree cooling technology PackIt can keep food refrigerator fresh for up to 10 hours. Compare that to ice packs which only lasts 2 hours or so.
With PackIt having healthy homemade meals at school or work is now possible. Plus any leftovers from lunch can go safely back inside your refrigerator.
Read more about this product >>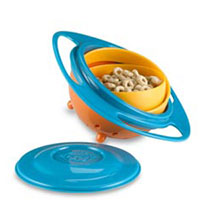 It is normal for kids to spill stuff and that is why you need the Gyro Bowl. It is the world's first ever spill proof bowl for children.
With the Gyro Bowl you can spin and spin it while the stuff inside will still stay in. You no longer have to worry about your child spilling food when they eat.
It is 100% kid proof  and the Gyro Bowl will stay open side up no matter how a child flips or rotates it.
Read more about this product >>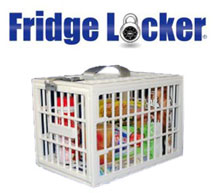 The Fridge Locker is your very own personal food security system that stops others from eating your food in the fridge.
You know the feeling when you are hungry for a delicious snack and refreshing beverage that should be waiting for you in the fridge, but when you open the door it's gone.
Next time you can keep your food safe and secure at home, the office or the dorm with the Fridge Locker to prevent others from raiding your food.
Read more about this product >>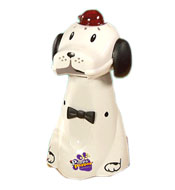 The Puppy Popper is the fun popcorn maker that your kids with love. It is also great fun for your entire family.
The transparent hat comes  with a built in filling scoop and butter melter that lets you make delicous popcorn.
Just pour in two caps of your favorite popcorn and you'll have a hot and delicious snack in just three minutes.
Read more about this product >>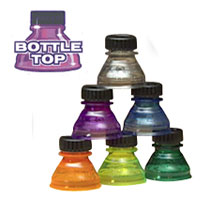 Bottle Tops is the great invention that turns your favorite can drinks into a bottle. 
It is extremely simple to use. All you have to do is just snap on a Bottle Top to your can drink and you're done.
Bottle Tops will keep your soda carbonated because it has a tight leak proof seal. Now you can travel with your canned drink without the fear of spilling.