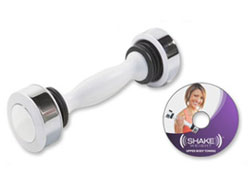 Get strong, sexy, scuplted arms and shoulders with the Shake Weight. It is a revolutionary new way to shape and tone your arms, and is designed specifically for women.
The Shake Weight uses a completely new workout technology called Dynamic Inertia. This new technique provides a more effective workout in less time.
A scientific study proves that the Shake Weight increases upper body muscle activity by more than 300% when compared to traditional weights.
Read more about this product >>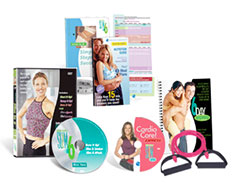 Reshape your body in just 6 weeks with Debbie Sibers' Slim In 6. It uses the science of Slim Training to deliver fast and effective results.
The Slim Training technique combines fat-burning cardio with light resistance moves. This help you slim and sculpt your body without bulking you up.
With Slim In 6 you will shrink your midsection and get slim, sexy thighs, hips, and arms in just 6 weeks.
Read more about this product >>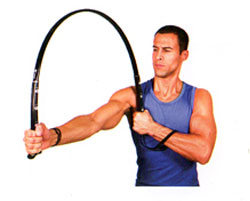 Get the body you want in the time you have with the UltraFlex. With its 8 easy moves you can work out 4 different parts of the body.
Work out and tone your upper body, lower body, core and cardio with UltraFlex.
Your Ultra Flex will allow you to strengthen and sculpt your arms, tighten and trim your abs and stomach, as well as resize and reshape your hips, buns and thighs.
Read more about this product >>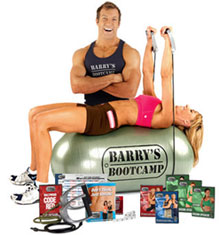 Bust your body into shape with Barry's Bootcamp, Hollywood's secret for a hot sexy body.
Developed by fitness expert Barry Jay, this system can burn fat up to 9 times faster than ordinary exercise.
Barry's uses a revolutionary exercise strategy that is combined with his patented raspy, drill-sergeant tactics and a fun atmosphere.
Read more about this product >>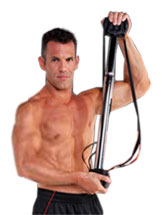 Now you can build strength, power and lean muscle fast with the breakthrough ISO7X workout device.
ISO7X unleases the the power of Isometrics to help you workup and build your muscles faster than ever before.
Isometrics is a proven way to stimulate muscle growth. Instead of using multiple reps that cause stress on your joints, the ISO7X works in a concentrated range of motion, focusing effort right on the muscles.
Read more about this product >>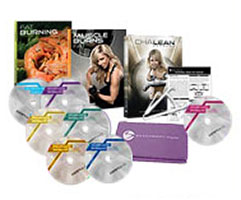 Get ready to burn fat, boost your metabolism, and get lean with the Chalean Extreme workout system.
With Chalean Extreme you can burn up to 60% of your body and get that sexy body you've always wanted.
The system was designed to supercharge your metabolism and give you results that ordinary diets and cardio workouts can't.