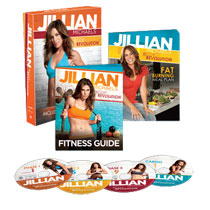 Jillian Michaels Body Revolution is an all new workout system from the celebrity fitness trainer. It is Jillian's first comprehensive extreme weight loss system released on DVD
The Body Revolution program is a 90-day, 3 phase weight loss program. It contains some of the most cutting-edge workouts from Jillian Michaels and a scientifically proven diet plan for effective results.
You seen Jillian as America's Toughest Trainer on The Biggest Loser help countless individuals get into shape with tremendous results. Now for the first time she is sharing the weight loss and total body transformation techniques that really work in Body Revolution.
Read more about this product >>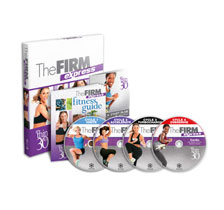 The Firm Express Get Thin in 30 is the all new accelerated weight loss workout that can get your body in shape in just 30 days.
It is the quickest, most effective weight loss workout ever developed by the Firm. All it takes is just 3, 20 minute workouts a week.
The secret behind The Firm Express is a a revolutionary technique called Mini Bursts where you perform cardio and sculpting exercises in quick blast intervals.
Read more about this product >>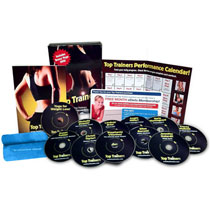 The Top Trainers Workout DVD set gives you a complete fitness routine that can help get your body into shape and transform your life. It includes a total of 10 different workout DVDs for top 10 fitness experts.
Top Trainers is designed for the busy women with workouts as quick as just 6 minutes. You can forget the gym and workout at your own schedule from home with the 10 different DVDs.
You'll get a wide variety of exercises that includes cardio, core, bun, thighs, kick boxing, yoga, ballet, Pilates, Latin dance and more.
Read more about this product >>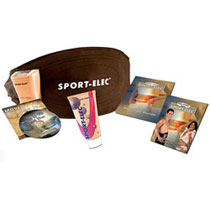 The Sport Elec System is the time saving way to get the firm abs you've always dreamed of without having to do tiresome sit-ups or crunches.
It is designed to stimulate the muscles in your ab to tone and shape them. Sport Elec has been cleared by the FDA for ab toning, firming and shaping.
With Sport Elec you'll effectively tone, tighten and strengthen your ab muscles, increase your endurance and improve abdominal muscle tone.
Read more about this product >>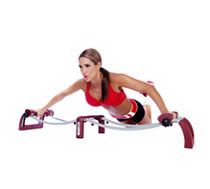 The Chest Magic lets you work out your entire upper body in just minutes a day. You'll be able to add size and definition quicker and faster than before.
You can work out your biceps, triceps, shoulders, chest, back, and arms with just one device thanks to the unique U-shaped design and sliding motion.
Using the Chest Magic is like doing 4 different workouts at once, so you can get results faster and with less work.
Read more about this product >>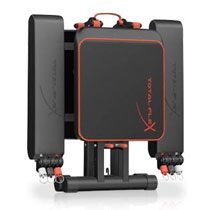 Now you can shed pounds, get lean and build your muscles at home with the Total Flex. It is a ultra-compact home gym solution that gives you over 50 different gym exercises.
When folded up it is around the size of a briefcase and won't take up space or get in the way like other bulky home gym systems.
The Total Flex comes already fully assembled and you can unfold it in just seconds and start working out from the comfort and convenience of your home.