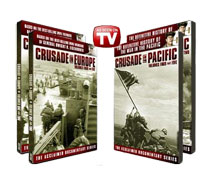 The Crusade World War II collection features some of the most extraordinary war footage that was ever caught on film. It contains footage available for the first time on DVD.
Each episode contains breath taking and bone chilling action in visual detail. They reveal the epic struggle for victory and details the crucial turning points of the war.
Crusade WWII is 4 DVD set with a total of 20 different episodes. There are 2 DVDs with 10 episodes from the Crusade in Europe 2 DVDs with 10 episodes from the Crusade in the Pacific.
Read more about this product >>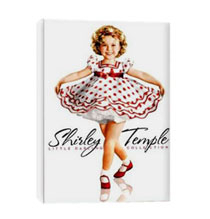 The Shirley Temple Little Darling DVD Collection is the most complete set of Shirley Temple films ever put together. You can enjoy hours of charming, classic family entertainment.
All the movies in the Little Darling Collection has been digitally remastered and fully restored in both black and white and color.
You can enjoy Shirley's adorable dimples and her sang, dance with your family and friends. See how she acted her way in the hearts of movie-goers' not only in the USA but across the world.
Read more about this product >>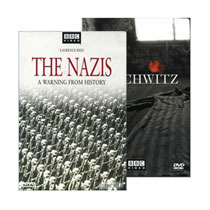 The Nazis: A Warning from History is a powerful documentary from BBC Video and Time Life that follows the rise of Hitler and the Nazi party to their fall.
Acclaimed historian Laurence Rees examines why a civilized nation was able to fall under the control of Hitler and commit the atrocities they did.
He exposes popular myths and provides an understanding of the real forces that caused the darkest events that have occured in modern history.
Read more about this product >>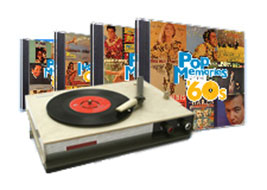 Time Life proudly presents the Pop Memories of the '60s music collection. It contains the best pop and easy listening hits that were well-known during the baby-boomer generation.
This is one of the most comprehensive collection of the best pop songs from the sixties ever offered. It includes classic vocals, love songs, folk songs and instrumentals.
With Pop Memories of the '60s you'll get all of the top hits featured on Billboard's "Easy Listening" charts during the 1960′s.
Read more about this product >>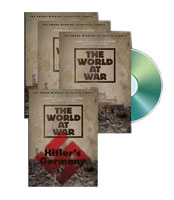 Time Life presents The World At War, one of the most powerful documentary ever made on World War II.
It is the ultimate visual history of World War II from North Africa to Stalingrad, D-Day, Iwo Jima, and Japan.
You'll experience hours of footage once deemed too shocking for the public eye. Plus there are unseen video collected from the archives of 18 nations.
Read more about this product >>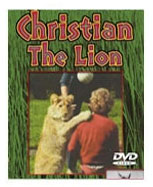 Experience an amazing tale of a union between man and beast with the Christian The Lion DVD.
The story of Christian started in 1969 when John Rendall and Ace Berg saw the caged and lonely cub for sale and bought him.
After years of being raised around humans, Christian considers himself a human too.