The Kymaro New Body Shaper helps slim and trim your figure in order to give you a sleeker and skinnier shape. Once you put it on, you'll look inches thinner.
With the New Body Shaper you can feel more confident in all types of clothing whether it is a tight knit dress, a silky evening dress or a white cotton t-shirt.
It is easy to put on and comfortable to wear. The non-binding design hugs everything in place and can instantly help you look up to as much as 20 lbs thinner.
Read more about this product >>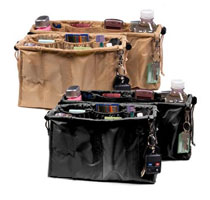 Disorganized purses is now a thing of the past with the amazing Kangaroo Keeper. It allows you to instantly organized any bag.
The Kangaroo Keeper is an incredible bag insert that holds us to 70 items. It will transform even the most cluttered handbags into an organized one.
It has a place for almost anything so you can easily find what you need. You won't have to worry digging for your keys or missing a phone call again because you can't find your phone.
Read more about this product >>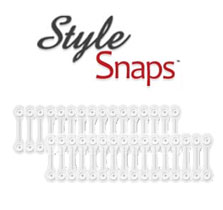 Style Snaps from Hemming My Way is the world's first snap and hem solution. There is no sewing, no ironing and no gluing necessary.
With Style Snaps you can make any pair of shoes in your closet work with any pair of shoes you want, whether it is flats or heels.
This amazing adhesive snap hem lets you to simply snap under your long hem for flats and unsnap whenever you want when you slip back into heels.
Read more about this product >>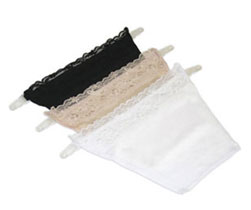 Cami Secret is the new fashion accessory that can instantly give you look of a camisole but without any of the bulking.
It looks just like a camisole but is actually a quick and easy clip on that is designed to attach to your bra straps.
The clips allows you to slide the Cami Secret up or down to control how much cleavage you want to show.
Read more about this product >>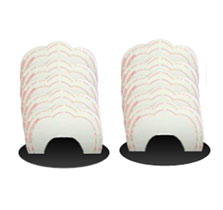 Bare Lifts are the natural and invisible solution that can help you get a natural and perky look. They are completely strapless and works with any outfit or dress.
Using Bare Lifts will instantly give your breasts a lift for a natural perky look. They will work for women with cup sizes from A to D.
So don't spend hundreds of dollars on specially bra and lift systems when BareLifts can get the job done for just a fraction the price.
Read more about this product >>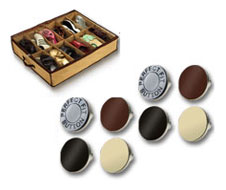 Now you can add or reduce inches on the waist band of your pants with the Perfect Fit Button.
It is the quickest and easiest solution when you're pants are too tight or too loose. 
Each Perfect Fit Button locks firmly in place so you can change the size of your clothing instantly and no one will ever know that you're wearing one.