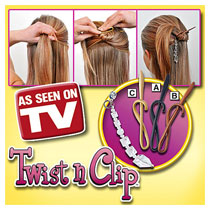 Are you having trouble finding a hair clip that will hold you hair securely in place all day long and is comfortable at the same time? The Twist N Clip hair clip is designed to address that problem.
It is a new styling tool that will keep your hair up and in place all day long. The Twist N Clip can adjust to work with different hair thickness and hair types.
Plus it is comfortable to have on. With claw clips your head hurts when you lean back against it but the Twist N Clip won't hurt your scalp.
Read more about this product >>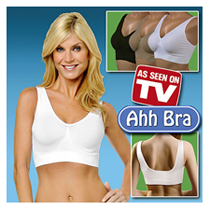 The original Ahh Bra from Ronda Shear is designed to provide you both comfort and great looks. Over 5 million have already been sold
What sets the Ahh Bra apart from other bras is it does away with hooks, straps and underwires which causes itching, poking,  prodding and scratching.
Instead the Ahh Bra uses a breakthrough body-form technology which provides a firm and lifting support while eliminating those unsightly rolls and bra lines forever.
Read more about this product >>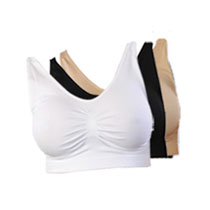 The Comfortisse Bra is one of the most comfortable bra that you'll ever wear. It provides a smooth, bulge-free fit that goes perfect with any outfit.
You won't have to worry about any pinching or chafing. Plus figuring out the right size is easy since you just choose your t-shirt size to get the right fit.
With the Comfortisse Bra, you get a flattering lift without any uncomfortable underwires that can poke or scratch you. You also won't have to worry about any back fat or underarm bulge sticking out.
Read more about this product >>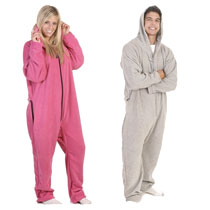 The Forever Lazy is an adult footed full-length pajama that keeps you warm and snugly from head to toe.  You can stay warm in the winter without raising your utility bills
Unlike a traditional blanket, the Forever Lazy doesn't restrict your movement and it covers up your entire body. You can still do all sort of activities while you have it on.
This includes using the remote while watching TV, playing video games, reading a book, using a laptop or computer, doing homework and much more.
Read more about this product >>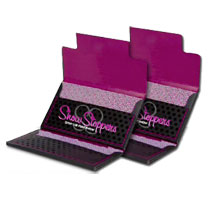 Show Stoppers is the double sided fashion tape which keeps your fashion fastened. It'll help keep your wardrobe looking classy.
You can use ShowStoppers to fix a revealing dress, close a shirt gap, conceal bra straps, create a perfect hem, and much more.
Show Stoppers is used by celebrities and models to prevent unexpected clothing malfunctions during photo shoots, at the red carpet, or just going out.
Read more about this product >>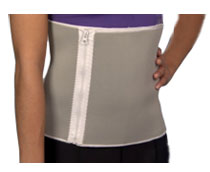 Get the slim and trim look you've always wanted with the Slim Away. It is an adjustable slimming garment that trims inches off your waist instantly.
All you have to just put it on, zip it up and your belly's gone. No one will be able to tell that you wearing but will notice your slimmer figure.
You can fit Slim Away under almost any outfit and look slimmer and sleeker. It works great for both men and women.