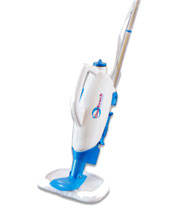 The One Touch Steam Tornado mop is the 2-in-1 steam cleaner that cleans your floors, plus a whole lot more.
The two tools in one design allows it to easily convert to a hand-held steamer for all non-floor cleaning applications.
With the Steam Tornado you clean and disinfect your floors and your entire house without the use of harmful chemicals.
Read more about this product >>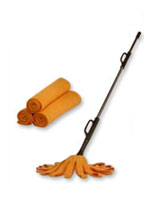 The Smart Mop is the super absorbent mop that picks up liquid in just seconds. It will also pick up sand, dirt, dust, ketchup, pet hair, and much more.
This amazing mop can hold up to 10 times its own weight in liquid and helps you cut down your cleaning time in half.
With the Smart Mop there is no sweeping are vacuuming required. Plus it works either wet or dry.
Read more about this product >>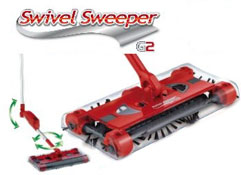 The Swivel Sweeper G2 is the new and improved version of the original top selling Swivel Sweeper. This new and improved  floor and carpet sweeper lets you clean dirt and messes faster and easier than ordinary cordless sweepers.
It combines the cleaning power of Quad Brush Technology – four sides of powerful rotating brushes along with a 360 degree swivel feature to easily maneuver around furniture and other objects.
Read more about this product >>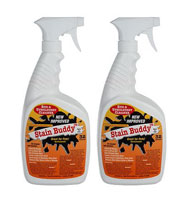 Stain Buddy is one of the world's best stain remover. It is a powerful carpet cleaner and stain remover that is environmentally, human, and pet friendly.
It works on some of the toughest stains that includes coffee, juice,  red wine, oil, pet stains, and more. Plus it works without any rubbing and scrubbing needed.
The unique formula in Stain Buddy does not leave behind any residue and does not attract dirt. It also eliminates odors and leaves a fresh citrus scent.
Read more about this product >>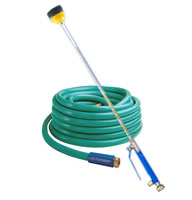 Now you can turn your ordinary hose into a power washer with the amazing Water Jet Cleaning Solution.
It easily connects to any water hose. Unlike other pressure washers, there's no gas or electricity required.
The Water Jet is made with high quality stainless steel, aluminum, and brass for powerful results and long lasting use.
Read more about this product >>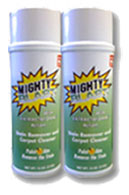 Mighty Blast is the amazing new stain remover with lets you blast away stains from up to 6 feet away.
Now you no longer have to worry about having to bend over and scrub to remove stains on your carpet.
Mighty Blast will work on all kinds of stains no matter new or old. With the power of the blast, virtually any stain is gone fast.