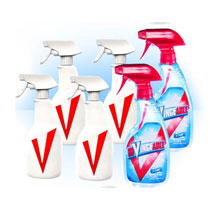 Remember Vince? The guy who brought you ShamWow, Slap Chop, and the Schticky? Well he's back with a great new product.
Now he has an all new cleaner with his name on it called InVinceable. It's not just any ordinary cleaner but a powerful all-in-one cleaner that can replace a cupboard full of cleaners.
InVinceable can be used as a general cleaner, to clean your kitchen, a tile cleaner, fabric cleaner, carpet cleaner, stain remover, and even a laundry booster.
Read more about this product >>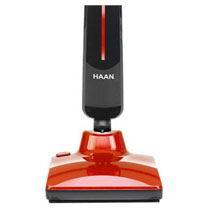 The Haan Multiforce Pro is a steam cleaner which can be used both indoors and outdoors. It includes a variety of attachments and settings which lets you handle different cleaning tasks on any surface.
You can steam clean any type of flooring indoors whether it is vinyl floors, tiles, hardwood surfaces, laminate, hardwood, marble or carpet. You can also clean outdoors areas such the porch, deck, garage, driveway, walkways, and other cement surfaces.
The Multiforce Pro is one of the most versatile steam cleaners available on the market since you can use it to deep clean, power scrub, buff, steam, and sanitize. It gives you the power of 5-in-1.
Read more about this product >>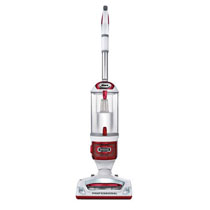 The Shark Rotator Lift Away is the latest version of the Shark series of upright Lift Away vacuum cleaners. It improves upon and adds new features to the already top selling Shark Navigator Lift Away.
For years Shark Lift Away vacuums have been providing the performance of more expensive household vacuum cleaners at a fraction of the price. The Shark Rotator is the best yet to date.
Like previous models it features No Loss Of Suction cleaning but now with even further enhanced suction power. No matter how long you vacuum and how much dust it has collected, it still delivers strong and consistent suction.
Read more about this product >>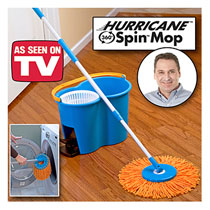 Now there's a better way to clean your floors with the Hurricane 360 Spin Mop. It is a lightweight mop that can drastically cut down your cleaning time. Best of all you won't have to touch a dirty mop again.
The Hurricane Spin Mop features a 360 swivel head is made with microfiber that can lift up and grab onto dirt, dust, and hairs. Plus when you mop it cleans, dries and polishes all at once.
Unique to the Hurricane Spin Mop is the patented Bucket with Centrifugal Dryer Technology.  This technology lets you easily and quickly rinse and dry your mop without ever having to touch it.
Read more about this product >>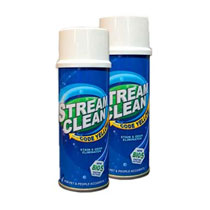 Now there's an easier way to clean pet stains and odors without having to bend over and scrub. The solution is Stream Clean with Code Yellow.
Stream Clean is a stain and odor remover which you lets you blast away the stains and smells your pets leave behind. All you have to do is just point and stream.
You can use Stream Clean to remove pet stains from your floors, carpets, and furniture. It can save you hundreds of dollars on cleaning and replacement costs.
Read more about this product >>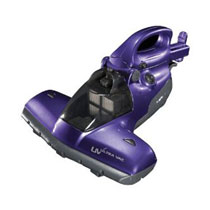 The UV Ultra Vac is a special vacuum cleaner designed for cleaning bedding, mattresses, pillows and other furniture. It can effectively kill and eliminate any bed bugs, dust mites, and also various types of bacteria.
The secret is that it has a built-in UV light which activates when cleaning a flat surface. This unique UV cleaning technology reduces dust mite and bed bug infestations by more than 90%.
In addition the UV rays released can kill 99.9% of bacteria and viruses, including salmonella, E Coli and Staphylococcus. It will keep your home clean and free of dust mites, bed bugs, and harmful bacteria.