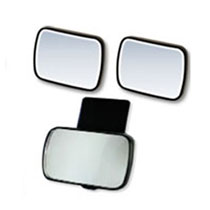 Total View is the adjustable blind spot mirrors that helps increase your field of vision. They will help you drive safer and more confidently.
Regular factory mirrors have a limited angle with blind spots. But by adding Total View to your car you can eliminate those blind spots and see everything.
They will fit on the side mirrors of any make and model. You just peel, stick and press. The durable 3M adhesive used is made to last.
Read more about this product >>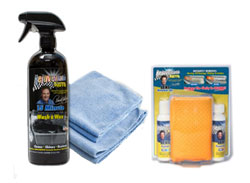 Rejuvenate Auto is the technologically advanced 15 minute car wash and wax system. It cleans, shines, and restore your car's finish.
It is the newest and most advanced way to clean and care for your vehicle while helping to conserve water.
The Rejuvenate Auto system is recommended and endorsed by Darrell Waltrip, a  three-time NASCAR Winston Cup champion.
Read more about this product >>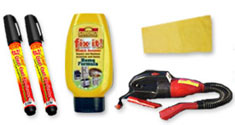 With Fix It from Simoniz, repairing scratches on your car is as easy as 1 2 3. The scratch has met its match with this fast action scratch removing kit.
It is the fastest scratch remover that can safely remove scratches, dings and nicks from your car.
Fix It works quickly and can blend in with cars of any color. When applied, scracthes disappear like magic.
Read more about this product >>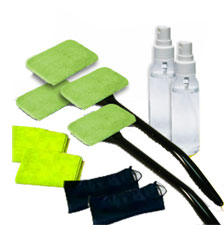 Windshield Wonder is the easy to reach microfiber window cleaner. Now you can clean windshields without straining or stretching. The Windshield Wonder has a long 16″ handle which lets you all the way down to the dash and base of your rear window.
The specially designed micro fiber cloth that comes with Windshield Wonder uses fibers that open up to grab particles of dirt and dust stuck on your windsheild.