The Curvassure Butt Toning System from Contour is a new toning solution for your bottom which helps lift and firm for a more sexy shape. It is from the some makers of the Contour Abs toning belt.
By using Curvassure you can directly stimulate and target the muscles in your glutes for a more toned and shapely behind. This muscle group is usually hard to target with traditional exercises.
Normally it would take a endless combination of squats, lunges, and lifts. But Curvase uses Electronic Muscle Stimulation (EMS) to the directly stimulate those muscles.
Read more about this product >>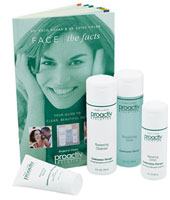 Proactiv is the best selling acne solution in America. Now the formula has been enhanced for even better results to provide you with the best anwser to acne.
There is a good reason that Proactiv has been endorsed by top celebrities, including Jessica Simpson, Vanessa Williams, Katy Perry, Julianne Hough and Justin Bieber.
Proactiv Solution is different than other products and treatments. It's a revolutionary, dermatologist-developed, 3-step system that clears and helps prevent breakouts.
Read more about this product >>
NoNo Skin is the acne treatment system that is clinically proven to produce an 81%  improvement in just 24 hours .
It is the first and only acne treatment system to bring professional skin care technology into your own home.
The NoNo Skin is a condensed version of the Light and Heat Energy (LHE) technology used by dermatologists and professionals for treating mild to moderate acne.
Read more about this product >>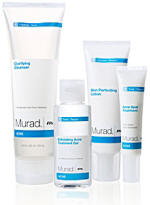 Murad Acne Complex will give you clear and beautiful skin. It is the last acne product you will ever need.
The Murad company has devoted decades to perfect the science of skincare and now brings you the perfect acne system.
Murad's acne solution has been featured in numerous magazines and has won the Editor's pick for Best New Product in InStyle.